Custom Website Design & Development
Our web design services cater to all types of businesses, whether you sell products, provide services, or run an online store. We create custom websites tailored to your specific needs and goals.
Is Your Business Ready to Shine?
In the fast-paced digital age, having a captivating online presence is more crucial than ever. We take great pride in crafting exceptional websites that become the foundation of your success. From local startups to established companies, we understand that web design is the heartbeat of every business, and we're here to bring your visions to life. Embrace the power of expert web design and unlock limitless possibilities in the vibrant online landscape.
Let's embark on this transformative journey together!
Boost Your Brand with Professional Web Design Services
Choose Idea Marketing: Your Proven Web Design Agency!
With a decade of expertise, proven strategies, and an unwavering passion for our craft, we stand out as the top web design agency in Vancouver. Join the ranks of numerous successful businesses we've helped thrive and succeed online.
Expert Web Solutions for Every Business
At Idea Marketing, we specialize in building dynamic websites tailored to cater to a diverse range of businesses. Whether you're offering products, services, or running an online store, we've got you covered with our expertise in web design and development.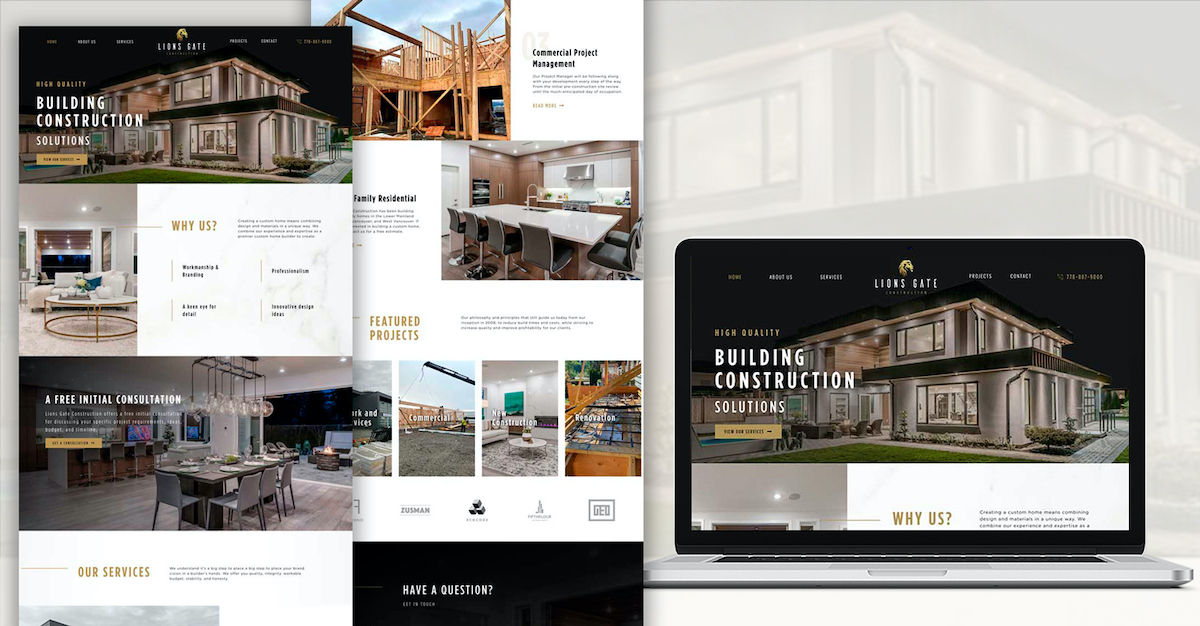 Elevate your brand's online presence with our captivating business websites. Designed to inform and engage your visitors, our websites showcase your products and services in the best light, enticing potential customers to connect with your company.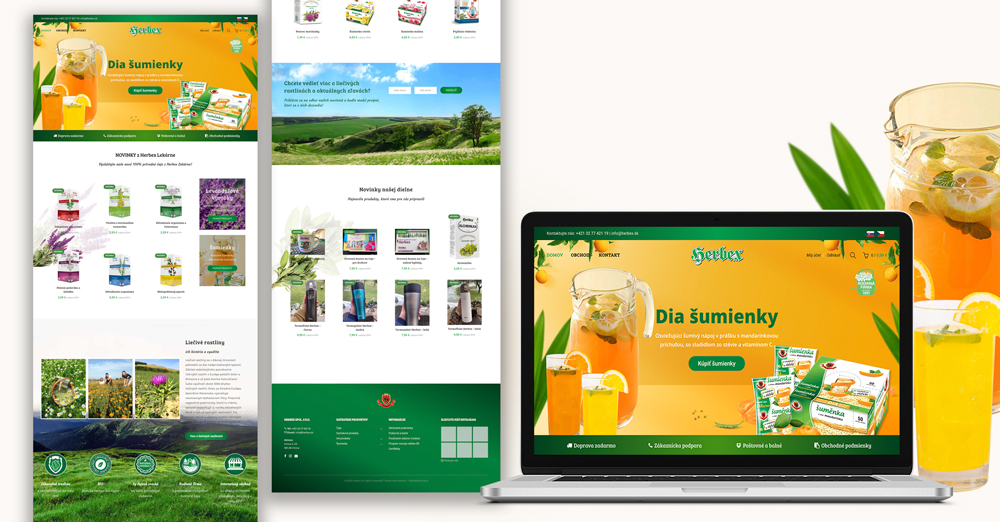 Increase your sales with our top-notch e-commerce websites. Our expertly crafted online marketplaces provide a seamless shopping experience, enabling customers to browse and purchase your products effortlessly. With secure payment methods and efficient inventory management, you can focus on growing your business.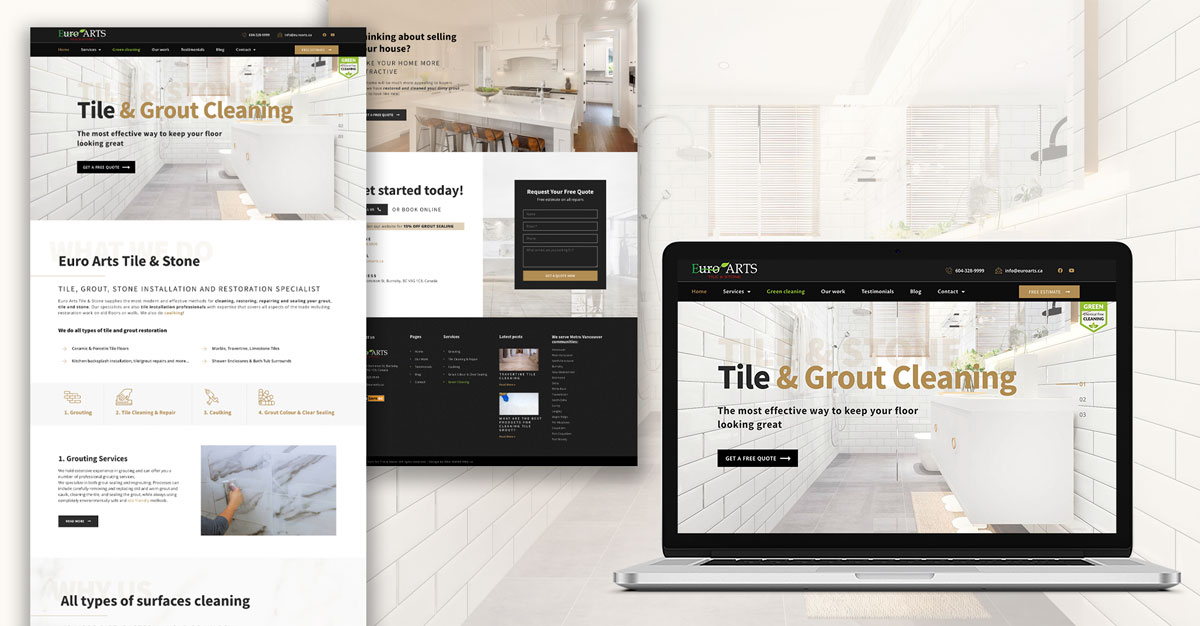 At Idea Marketing, we understand that every business is unique. That's why we work closely with our clients to create entirely custom websites that align with their specific needs and goals. From blogs to booking sites and more, we tailor our designs to fit your brand identity and vision.
Keys to an Effective and Successful Website
Our websites are designed to succeed in the online world
Web Design and Development Process
Our quick and simple 6-step approach
We begin with basic information gathering in order to get a feel for your business and its current needs. Tell us what products and services you provide, your target audience, and your competition (along with anything else that might help us to help you!) From there, we'll take the reins so that you can focus on the features that are most important to your business.
The discovery phase allows us to dive in a little deeper to your business goals, budget, and timeline, so that we can make an effective design and development plan that meets your business needs. We take your design ideas and suggestions into account, as well as analyze your competition in order to create a strong foundation for your website.
Our favourite phase! At this point, we let our creativity get the best of us as we experiment with colours, typography, and features until we discover a cohesive design that perfectly represents and serves your brand. We want to help you stand out amongst the noise, and in the digital realm, uniqueness is king!
The development phase is where all your hard work pays off. The design comes to life in the form of a fully functioning website, which we rigorously test to make sure that every function, feature, and link works as advertised for the best user experience possible. We ensure that the website is smooth, fully optimized, and ready to go.
We know that working with a website can seem intimidating, especially if you have no experience. This is why our packages include complete training sessions so that your team is fully confident in their ability to edit text, change or upload media, and generally understand how your website operates behind the scenes. Your website should work well for you, so why not be confident that you can work well with your website?
The final step of the process is to make sure that your website is everything that you wanted and more. We go through a rigorous formal testing process, incorporate feedback, and add the final touches to your site to make it optimized for success. Then, it's time for the online world to see your business the way it was meant to be seen!
Frequently Asked Questions Made Simple
Transparency is our foundation, and we take pride in providing clear answers to your questions. Find quick answers in our FAQ section before reaching out to us. We're here to support you on your digital journey!
Do you offer website maintenance?
When you partner with us for your new WordPress website, you gain access to a range of tailored website maintenance plans. We understand that each business is unique, so we customize the plans to align with your specific needs and marketing goals. Regular web maintenance is vital for ensuring a seamless user experience, enhanced security, and improved organic search performance. Let us help your small business grow with our expert website maintenance services.
Contact us now for a free consultation and discover more about our packages.
How can I get an estimate for my project?
We'd love to chat if you've reviewed our website design portfolio and have any questions about our web design and development expertise in Vancouver.
If you're looking for professional marketing services or web design in Vancouver, Canada, please feel free to inquire about a quote for your project. You can reach out to the best web designers in Vancouver at (236) 513-8111 or complete our online quote form for a free consultation.
We're eager to hear from you and discuss how we can elevate your digital presence!
What website platforms do you work with?
At our Vancouver web design agency, we prefer to use WordPress as it is our favorite platform. We excel at building custom websites using Elementor, which offers our clients an easy-to-maintain site management experience. However, in some cases, we are open to using other platforms like Shopify or Squarespace based on the project's specific needs and preferences. Our ultimate aim is to deliver the best web design solution that aligns perfectly with each client's unique business goals.
Do you work with WordPress templates?
At our Vancouver web design agency, we don't work with pre-made or purchased WordPress templates for designing websites. These templates can be rigid and require extensive discovery to understand their configuration, which may hinder creativity and limit our ability to fully engage the target audience.
Instead, we take a unique approach by specializing in user UX UI design and SEO strategy, ensuring our custom website designs are tailored to each client's specific needs. By collaborating closely with our clients and understanding their sales goals, strengths, and weaknesses, we create fresh and creative web solutions that utilize every available opportunity for success.
Our goal is to provide highly effective websites that stand out and cater to our clients' individual requirements. Working without pre-made templates allows us to unleash our creativity and deliver e-commerce development that aligns perfectly with our clients' website goals.
Let's Design Your Digital Success Story Together!
We appreciate your interest in Idea Marketing for your web design needs. Let us guide you in transforming your website into a powerful asset that fuels growth and success for your business. Take the first step towards a brighter digital future by contacting us today!