redesign to advance your growth
Your business may already have an existing website that is instead in need of a new redesign.
While we are experts at designing and developing brand new websites, your business may already have an existing website that is instead in need of a new, innovative, and optimized redesign to advance your growth. We are proud to offer a free website audit and are committed to finding productive solutions for your website redesign that can work within any budget. Check out our portfolio to see more!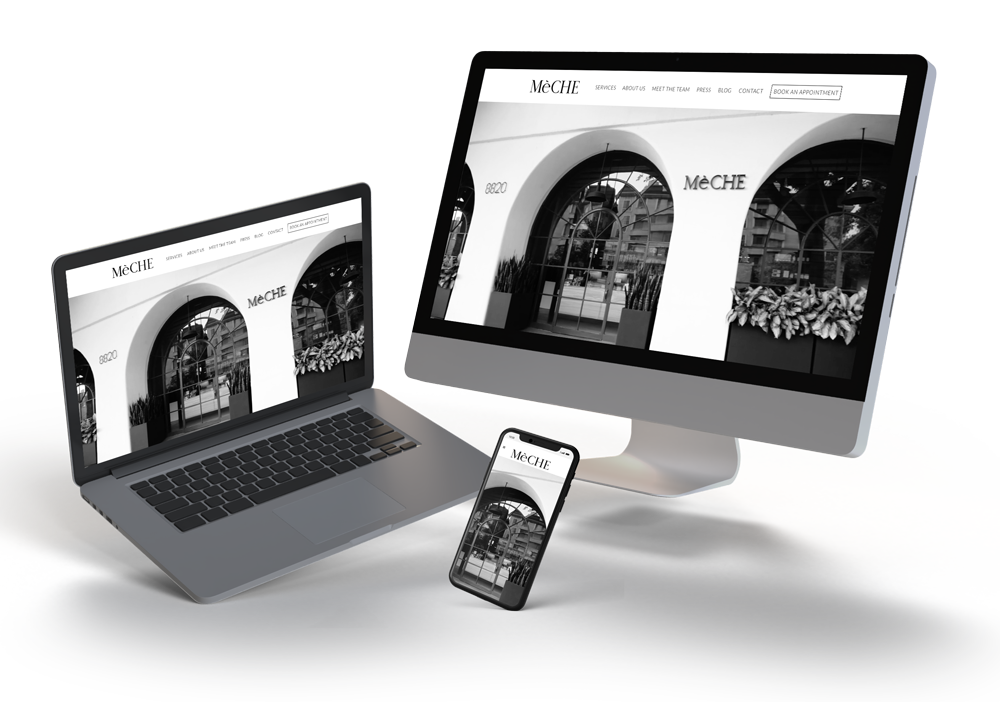 Taking your Business to the Next Level
Having a website has fast become an essential business component of any company that wants to see success and growth. That being said, having a company website is only half the battle if it isn't well-structured and optimized for the digital world.
A website redesign is the perfect opportunity to take a look at your existing website, identify the parts that don't work or are outdated, and transform it into a brand new platform that will best serve your business needs and boost your customer base.
Does your Website need a Redesign?
The beauty of a website redesign is that you do not need to start from scratch and lose all the content you have worked so hard to curate. At Idea Marketing, we will work with you every step of the way to ensure that the best of your past work informs the future of your brand.
A website redesign may be the right move for your business if:
You are rebranding
Your website looks outdated
Your website loads slowly or lags a lot
Your user experience needs improvement
Your search ranking has gone down
Your bounce rate has gone up
Fewer visitors are making conversions
Your business needs have expanded to include features your website doesn't have
Website Redesign: The Process
Our quick and simple 6-step approach:
We begin with a complimentary website audit wherein we take an in depth look at your business' website in its current state and analyze what is and isn't working. We look at things such as user experience, navigability, SEO, and Google Analytics if you have data available for analysis. We get to know what business needs you want your new website to meet and what you believe the most valuable changes will be.
The fun part! During this phase, we get creative with new layouts, new visuals, and reorganization of content until we find the perfect design that encapsulates the new direction of your brand. We want to design a website that will stand out and make an impactful online impression in your market.
Maintaining a website can seem like a daunting task, especially to someone who has never worked with one before. At Idea Marketing, we completely understand, and therefore include training sessions on editing, modifying, and operating your newly redesigned website so that you can keep up to date on providing your users the best customer experience possible.
The discovery phase goes more in depth into project scope, budget, and timeline. We take all the consultation data and business suggestions we have gathered and research your competition to ensure we are going into the redesign as prepared as possible.
During this phase, we optimize and redevelop your website's existing code in order to fix the issues that were preventing it reaching its full potential in the past. We apply the new design, layouts, and content, and rigorously test every change to ensure that your site is the smoothest and most user friendly it's ever been.
Lastly, we complete our final tests, triple check feedback, and make sure everything about your new website is perfectly optimized and ready to go. When we are convinced that your expectations have been exceeded, we hand over the reins. It's time to reintroduce yourself to the online world!
Website Redesign for any Budget
We are fully committed to finding solutions to any budget
Every client we work with has a unique set of business needs, and we are fully committed to finding solutions to them that work with any budget. Our free website audit helps us to evaluate the most valuable changes that we can make to your existing website so that we can work with you to prioritize the most effective components and get you the best value for your money! Get your free website audit today