Enough is Enough
If you're reading this, it's likely that you've (at least started to) come to terms with the fact that your website probably needs a redesign. There are many reasons to redesign your website; maybe your company branding is outdated and needs a refresh, or your website is not responsive, resulting in a poor user experience for your customers. Whatever the reason, your website is one of the biggest sales representatives that your business has, and if it isn't putting in the work for you, you could be losing out on tons of traffic and customer conversions.
What is a Website Redesign?
A website redesign (not to be confused with a simpler website refresh) is a project that involves changing the structure of your website – from its code to its cosmetics – so that it better serves the needs of your business. The beauty of a website redesign (complicated though the process may be), is that you will be able to focus on the problem areas of your website, whether that's the content, layouts, or graphics, whilst keeping all the digital aspects that are currently working for you completely intact.
Website redesigns are a big undertaking, however, and a poorly executed one could do your business much more harm than good. The most important step before even beginning the redesign process is to figure out the reasons you want to do it and the goals you want to accomplish with the finished product.

Starting Out with Website Redesign
Some questions to ask yourself before you begin:
Does my current website reflect my current business goals?
Does my branding need an update?
How well does my current website function?
What are my most valuable web pages right now?
Which pages and elements are working well?
Which pages and elements are not working well?
Who are my current website's visitors and why?
What need(s) are my customers hoping to meet through my website?
Is my current website meeting my customers' needs?
Are my customers able to easily navigate my current website?
Does my current website work well on all devices?
Can I currently edit my content easily?
Are my business metrics improving or declining?
Are my lead conversion rates where I want them to be?
What KPIs (Key Performance Indicators) am I going to use to measure my website redesign's success?
Your answers to these questions should give you a clearer idea of the state of your current website, as well as a foundation for some of the more specific goals you are going to set for the website redesign process itself. That being said, it's important to note that it's ok not to have all the answers right now. The 9-step strategy ahead will allow you to unpack some of these concepts in a little more detail, but the idea of these initial questions is just to see how well you know your current website's strengths and weaknesses and to make sure that you are going into the redesign process for the right reasons.
The Importance of Testing
A brief but very important point to take note of before diving into a redesign is just how vital it is to test your changes. There are a couple of tempting pitfalls that you could fall into when starting a redesign: one is to rush in and change absolutely everything (hint: including the stuff that works), wasting valuable time and money to fix what isn't broken. Another is to conduct your redesign off of gut instinct as opposed to measurable data, guessing what your user base wants from your site instead of listening to what they are actually telling you.
Testing is a great way to avoid both of these mistakes and measurably increase the success rate of your redesign. You may want to conduct your redesign incrementally, using the a/b method, where you measure the success of one element both before and after changing it (while not moving onto the next change until you have figured out what works best). If you have less traffic or are not using an a/b testing tool, you can also use real people to test the new version of your website before it is published and get honest feedback about their user experience with your pages.
A highly recommended practice regardless is to make sure you are collecting website analytics. Tools such as Google Analytics allow you to track information about your users, the pages they are visiting, and so much more. Data like this will allow you to enter the redesign stage much more prepared and aware of what is and isn't working on your website based on indisputable facts that can inform the areas of focus for your redesign.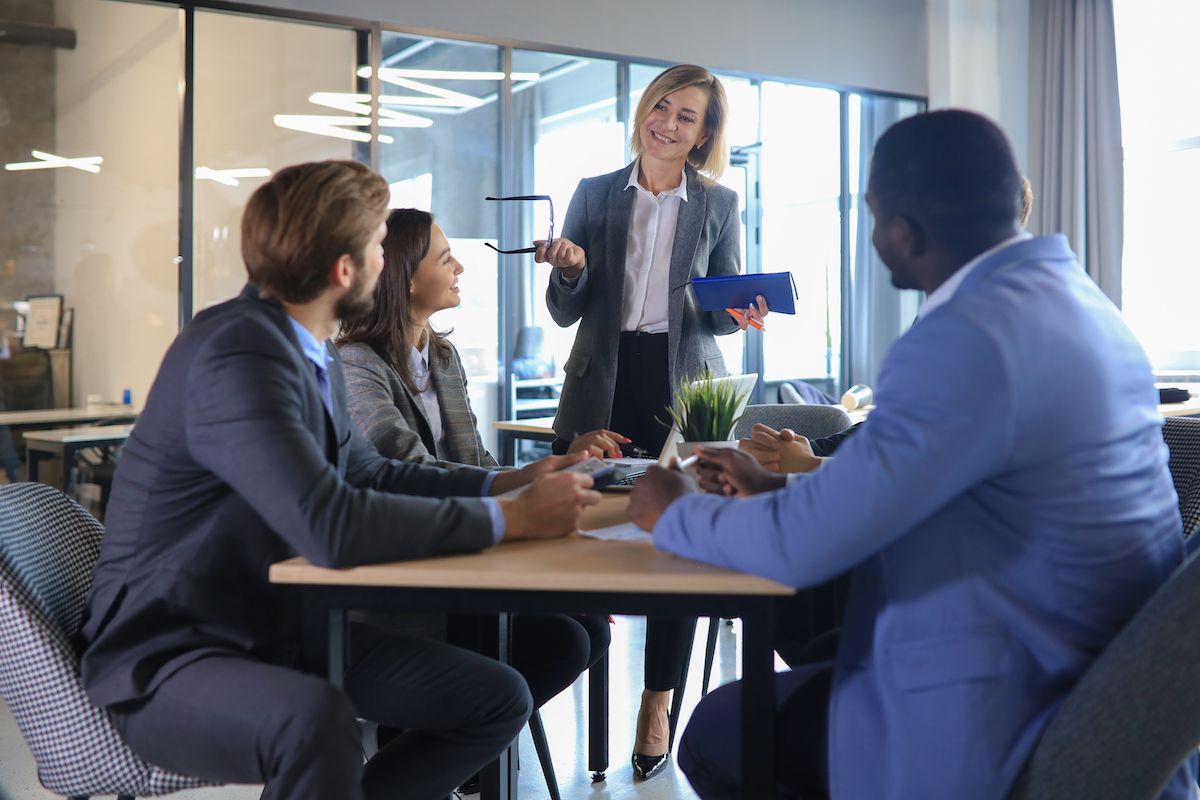 Website Redesign: The Process
Now that you have the most important redesign considerations under wraps, let's get the process underway.
1. Audit Your Current Website
The questions above are a great introduction into the audit stage of your redesign. Here, you will take a detailed stock of every aspect of your current website to see what you're working with, what's performing to the expected standard, and what needs improvement. Analytics information is especially helpful here because you can really get an in depth understanding of which pages your audience has been finding useful, and which are leading them to bounce. An SEO audit is also part of this process, wherein you'll take a look at which parts of your site structure are negatively affecting your search engine rankings. You'll see whether your content is missing keywords, whether the tags in your code are optimized, and whether your content is high quality. This can be one of the most difficult stages of the entire process, so offers like Idea Marketing's Free Website Audit can help kickstart the process the right way.
2. Set Your Goals and Target Audience
You wanted a website redesign for a reason (or two or three…), but now it's time to use those reasons to set specific goals. Using the findings from your site audit, you should know the problem areas of your current website and use those as goal setting starters. Examples of redesign goals may be to increase your conversion rate, to increase your SEO rankings, or to decrease your bounce rate. Your goals cannot just focus on your users in general, however, without identifying who those users are. Really take the time to identify what problems your users will be looking to solve through your website, and which users will be seeking to solve those problems in the first place. Your target audiences or "buyer personas" will shape how you organize your site and write your content, so make sure your goals are set with them in mind!
3. Research Your Competitors
While it's healthy to focus on you and your website, it is always helpful to know how you stack up against the competition. A successful website redesign will bring you out on top, so you will want to take a look at your competition's websites to see what they are doing well (which you can emulate or improve upon yourself) and what they are doing poorly (which you can do well yourself, giving their customers an improved experience on your site). While it's not helpful to obsess over what others are doing, having an awareness of what you're up against is never a bad idea!
4. Implement a Strategy and Timeline
With clear goals set, you can now begin to define your strategy. Your strategy should include a variety of aspects. First, a new sitemap which details how each web page will be connected, which new ones need to be added, and which old ones need to get deleted. Second, a conveyance strategy, where you define what message you want to send to your audience and how you want to send it. Third, a user interface flowchart, which details the specific steps users have to take in order to complete an action on your website and the most effective way to optimize that journey. Fourth, keyword research for SEO purposes, which helps you identify what your users are searching for and what words to base your URLs, tags, and content off. These steps and any others that need to be taken into consideration when organizing your redesign need to be placed into a realistic timeline which works with your budget and your business goals. Prioritize the most important aspects of your redesign and opt for incremental changes if website disruption is a big concern, but most importantly, make sure your goals, strategy, and timeline are aligned.
5. Create a Brand Style Guide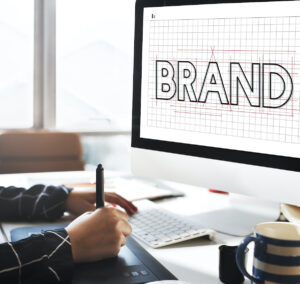 If your business doesn't have a brand style guide already, this is the time to create one. All the visual aspects of your company, along with its unique "voice" should be outlined here, and implemented strictly into not just your website, but every piece of content associated with your company branding. A redesign is the perfect time to reinvent yourself – a colour palette, font kit, graphics, logo, and writing style should be clearly defined so that anybody looking to contribute to anything associated with your company will be able to easily emulate your business' presence so that it is recognizably aligned with your goals.
6. Protect Your Optimized Pages
Your site audit should have been able to identify your most successful pages when it comes to leads, conversions, or SEO. These pages are already working for your website, and so making sure they don't get lost in the redesign is an essential step. 301 redirects are key when you are planning to move these high value pages to new URLs, as they will prevent you losing your link and traffic value in the process. This is not to say that these pages can't be improved upon (in fact, they should, as they are already high traffic assets), but that they are an integral part of the original structure of your website.
7. Create Your Content
The content you use to populate your new website is extremely important and will dictate the design choices you end up making in the next stage of the process. Content creation can be overwhelming, so focus on making your high traffic pages as quality as possible first. Remember, your content should get your message across to your audience, encourage them to interact with your company through strong CTAs (Calls to Action), and be written using your brand's messaging guidelines. You want to give your visitors pieces of value – educate, entertain, and encourage them! Breaking the process down into smaller pieces and really focusing on the purpose of each web page (as well its keywords) will help you come up with a content writing strategy which will get users hooked on your new website.
The design stage is almost certainly the one you've been waiting for. Finally, all the planning, strategizing, and writing will get the chance to visually come to life! Website wireframes are a great tool for organizing each web page's layout to ensure that your content and visuals are working together cohesively in a way that makes the most sense for your users. Testing as you go (even if simply by getting feedback from your team after each mock-up) is a crucial step in the design process, as maximum input will equal the best eventual user experience. The finalized designs can then be neatly coded out, making sure that responsive web design and SEO are taken into consideration, and then just like that, you're in the home stretch.
9. Launch Your Website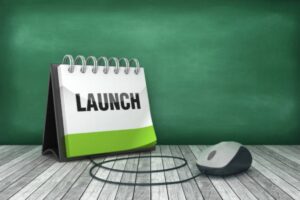 The final step is the most satisfying of all – your site launch! Before taking the plunge and publishing your website for the world to see, make sure you have rigorously tested it, added analytics tracking tags to collect your web traffic data, and done a pre-launch review to determine that every link, image, and title are doing exactly what they are supposed to do. Once you finally go live, make sure you add your website to Google Console and then kick back and get ready to see the fruits of your labour.
To Conclude
And just like that, you can reintroduce your business to the online world! Remember to conduct testing every step of the way, and to keep consistently monitoring your site for what is and isn't working. If your redesign is done well, you should see happier customers and increased leads.
Leave your redesign project in our hands! At Idea Marketing, we live and breathe website design and development, and have extensive experience in redesign. We offer a FREE website audit so we can advise you on the areas of your website which need the most work, as well as comprehensive redesign services that align with any budget! Contact us today!