Custom WordPress Web Design and the Elementor Plugin
WordPress is the most popular content management system in the world, due largely in part to the wide range of plugins that have been created for the platform.
There are WordPress plugins for any feature and function that you can imagine, but when it comes to editing your website, there is none that compares to Elementor.
Elementor is a drag and drop web page builder, which allows anybody to design a website from the ground up without any coding experience involved.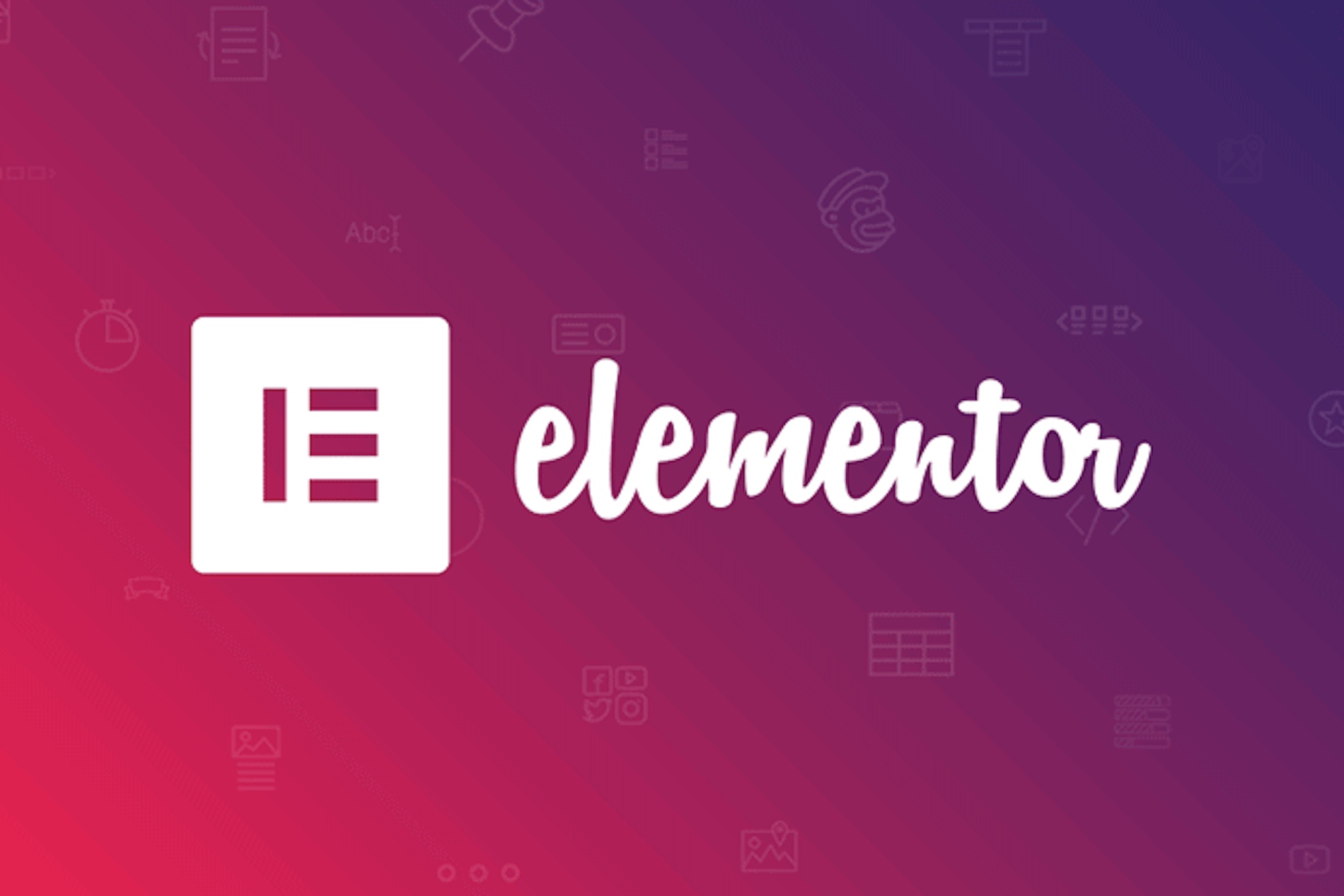 Top 5 Reasons Why to Build a Custom WordPress Web Design with Elementor
These are the top 5 reasons why we at Idea Marketing develop custom WordPress web design using Elementor.
1. Elementor Allows for Complete Control
WordPress websites can either be built custom, or from a pre-built website template, which supposedly makes the process simpler and faster.
We've not always found that to be the case, though.
Custom websites are our specialty because they are shaped perfectly to fit each one of our clients' unique needs, and on top of that, they're designed to scale with the business as our clients' companies steadily grow and evolve.
Elementor makes designing a website theme from scratch a simple process, giving both us and our clients total control over every element of every single web page.
Elementor has an extensive library of its own features and functions, but it also works very well in collaboration with countless other WordPress plugins.
This means that our clients are not limited by looks, functionality, or anything else when it comes to their website. Exactly what they want is exactly what they'll get, and more. 
2. Elementor is Quick
Elementor's drag and drop user interface takes away the need for long months of endless coding, and instead offers a much quicker way to visually create our client's websites.
We can add new elements, fill in text boxes, create buttons, and so much more right from the editor tabs, when ordinarily every single one of these features would have had to be individually coded out.
Elementor allows us to see every single design and change we make to a page in real time before it's saved and updated, which means we are able to cut the preview step entirely from our process and merely focus on the design.
The time we save can be used to get results to our clients much faster than with traditional web design, and as our services also include unlimited revisions, we can make any changes and edits that our clients request much easier within the set budget and timelines agreed upon for each project.
All of this means that Elementor contributes to a far improved customer experience, and our clients are able to watch their website come to life in as close to real time as it gets.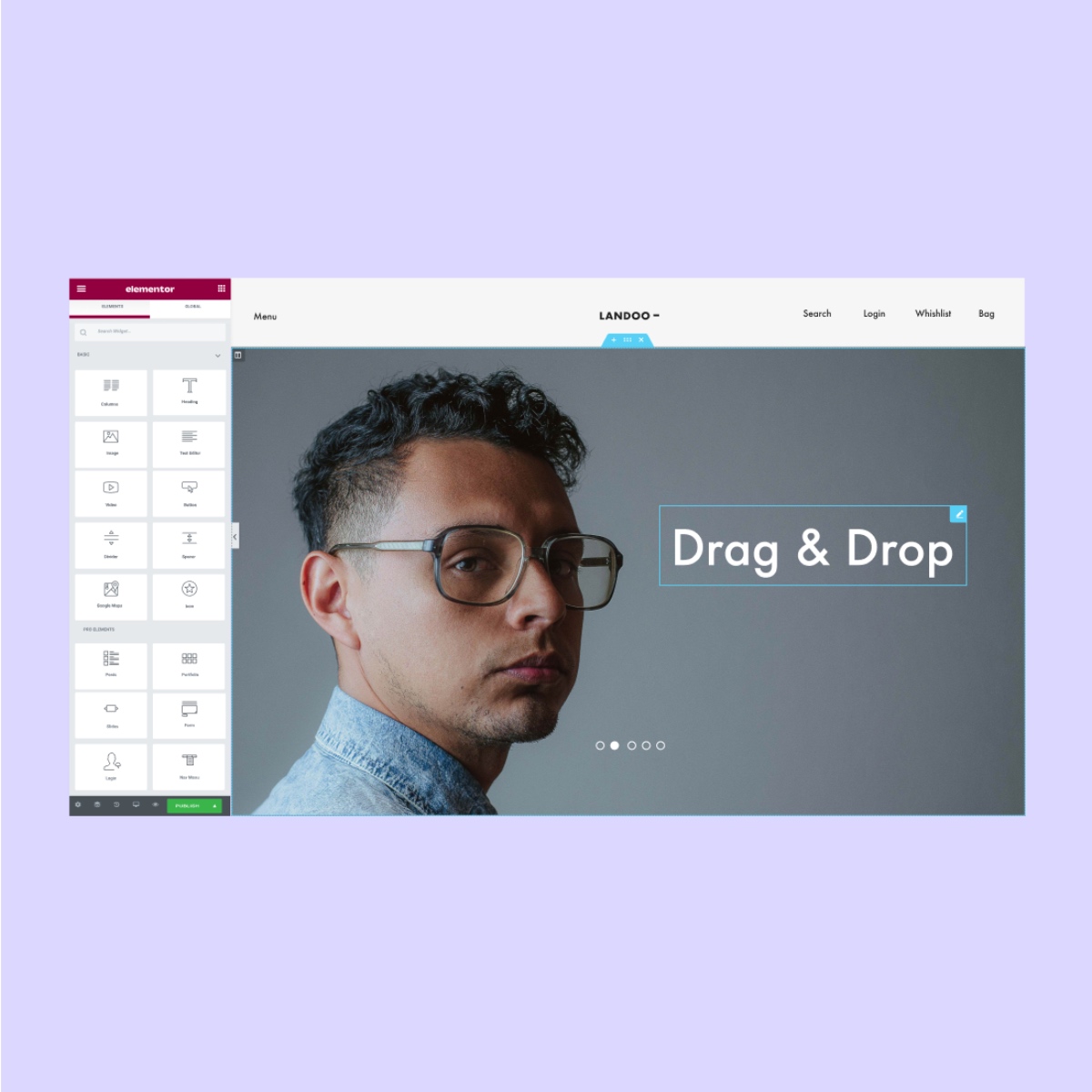 3. Elementor Makes Custom WordPress Web Design Easy to Maintain
Every website ever created requires routine maintenance to keep it up to date, functioning, and fresh, and one of the primary requirements for doing so is to consistently add and edit the site's content.
While we offer comprehensive web maintenance packages at Idea Marketing, we have found that when it comes to the content editing at least, our clients typically feel fully equipped to handle it themselves.
This is because Elementor is so easy to use that it's practically foolproof.
When we hand off our finished web designs to our clients, we give them full-scale training on how to add and edit their content with Elementor, and they are shocked at how simple the process is. Even our most non-technical clients have been able to figure the process out, saving them a lot of money and hassle when it comes to keeping their content relevant.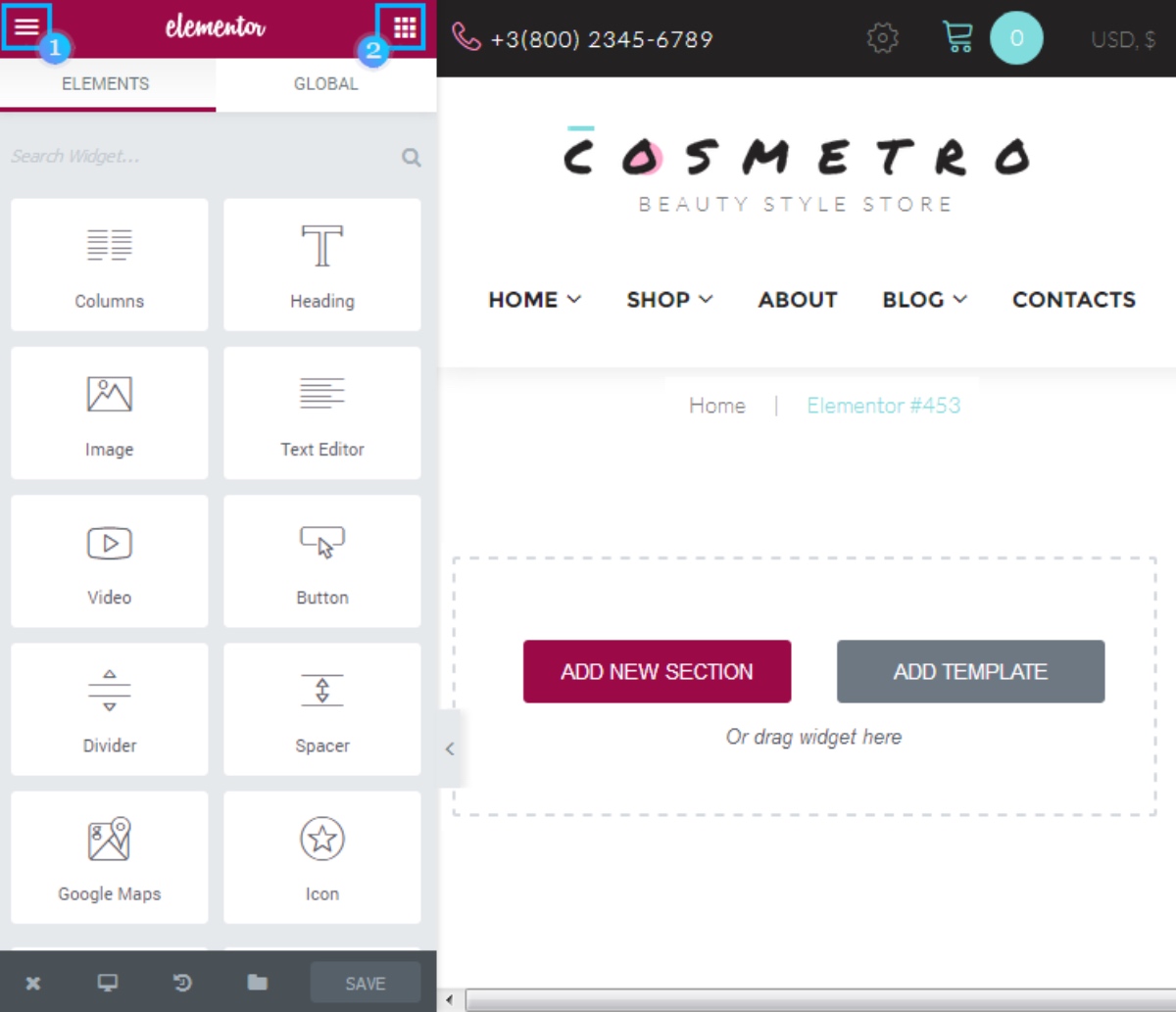 4. Elementor is Mobile Friendly
With the modern day prevalence of mobile phones, and the fact that over half of today's web traffic comes from smartphones alone, it's no surprise that users and search engines alike will simply not accept websites that are unresponsive.
At Idea Marketing, we build all our websites to be mobile friendly, and Elementor plays a huge part in making sure that our websites look and function great on all devices.
With Elementor, each page can be viewed according to device, with desktop, tablet, and mobile views all fully included and individually customizable.
We are able to triple check that every single element on each page works flawlessly and responsively regardless of where it's being viewed, which gives our clients peace of mind and their users a great web experience.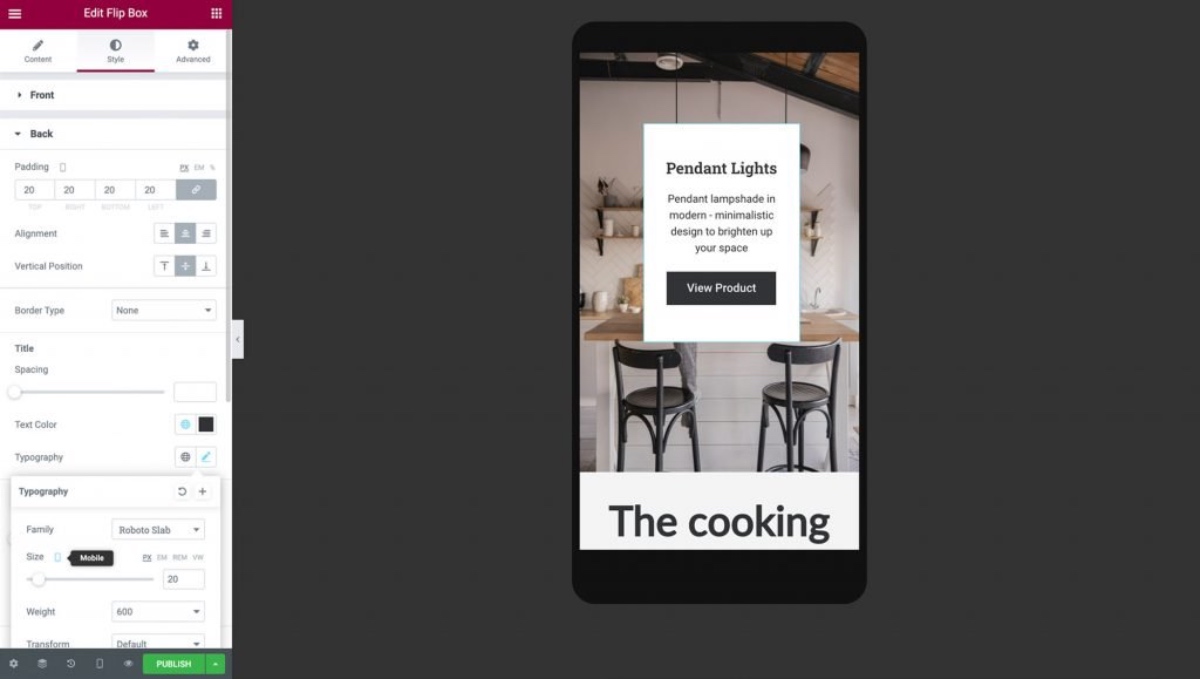 5. Elementor is Reasonably Priced
We can't put a price on the amount of time, money, and headaches Elementor has saved us across our extensive list of custom WordPress web design projects, however, Elementor can, and they have made their software an absolute steal.
The basic version of Elementor is completely free to use, which allows people to try it out and fall in love with the interface – we know we certainly did!
After that, there are a variety of very reasonably priced plan options for the various types of users who want to make the most out of Elementor Pro.
Elementor's "personal" plan allows you to edit your website whenever you want for just $49 per year.
Their "plus" plan allows you to do the same but for three websites at only twice the cost, coming in at $99 per year.
And amazingly, their "expert" plan doubles the cost yet again, but allows you to manage a whopping 1000 websites for only $199 per year.
In our opinion, Elementor is worth a lot more than what they charge, but we're certainly not complaining, and neither are our clients.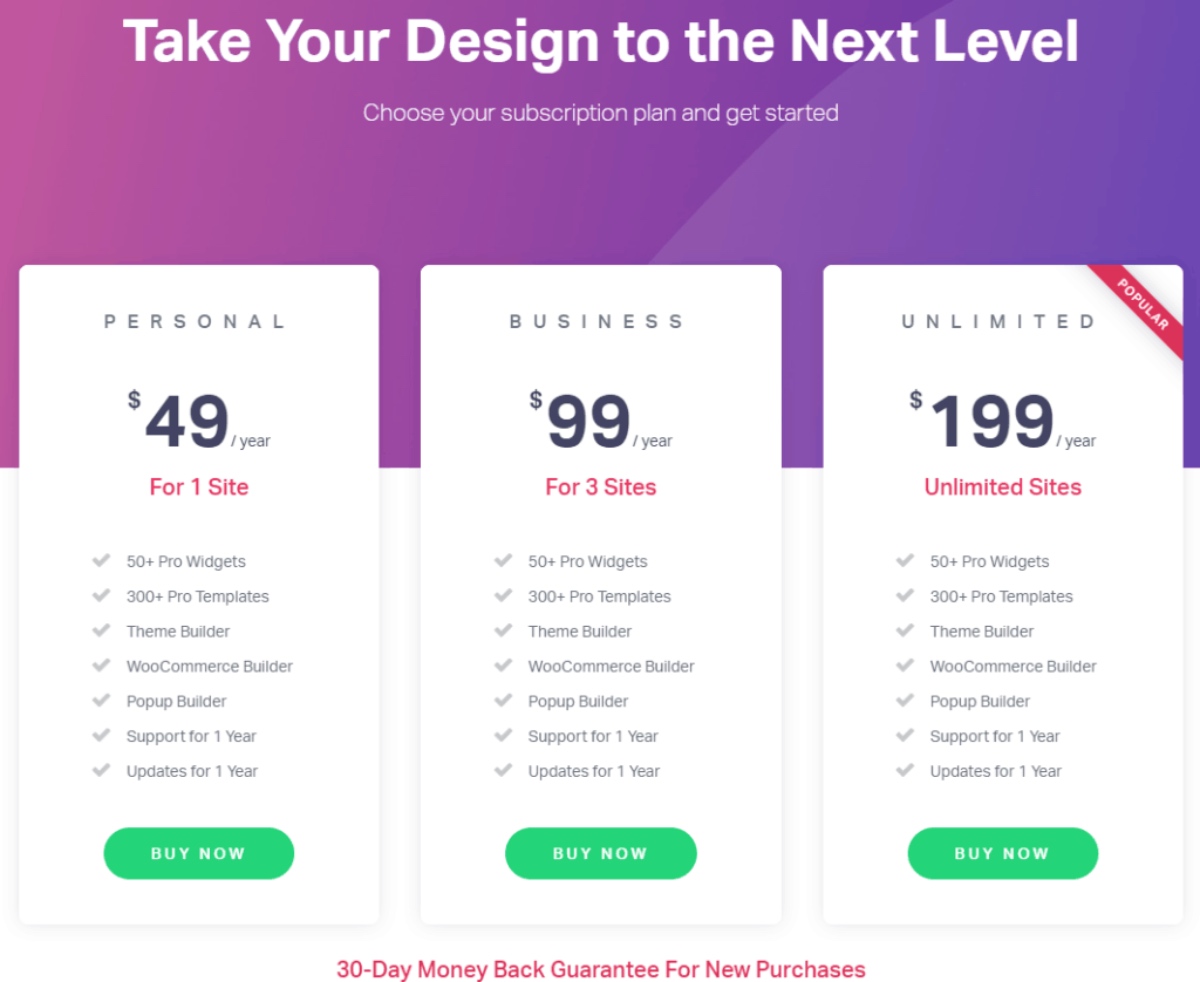 To Conclude
Elementor is one of our favourite WordPress plugin to design custom WordPress web design and it's easy to see why.
Its ease of use, versatility, and great pricing plans allow us to do what we do best – build state of the art custom websites for our valued clients.
Your business deserves a professional and functional WordPress website too! Contact us for a free quote to see how we can build you a website that will align with your business goals.