Is WordPress website easy to build?
There is a lot of other platforms to build a website like Wix, Shopify, Squarspace etc., but WordPress is one of a few platforms that is free to use,  have unlimited options for website design and in our opinion is one of the best and easiest platform to build a website that will displays correctly on desktop and mobiles.
So you've decided (rightfully) that your business needs a brand new website, and you've also decided (rightfully) that WordPress is the best platform to build it on. Now the questions stands, how to build a WordPress site from scratch and how easy it is.
Can I build a website with no experience?
Website building can be incredibly intimidating, especially if you have no coding knowledge or design experience.
Your web creation project will look completely different based on your capabilities, time commitment, and budget (check out our guide to the typical cost of building a website for more information), but it all ultimately comes down to the effort you put into it.
After all, your website is going to be your business' 24/7 online ambassador – it had better look as good as you do.
Luckily, WordPress' user friendly interface means that literally anybody can build a website from scratch – no experience required!
Even luckier, we're here to guide you through how to go about doing so, every step of the way.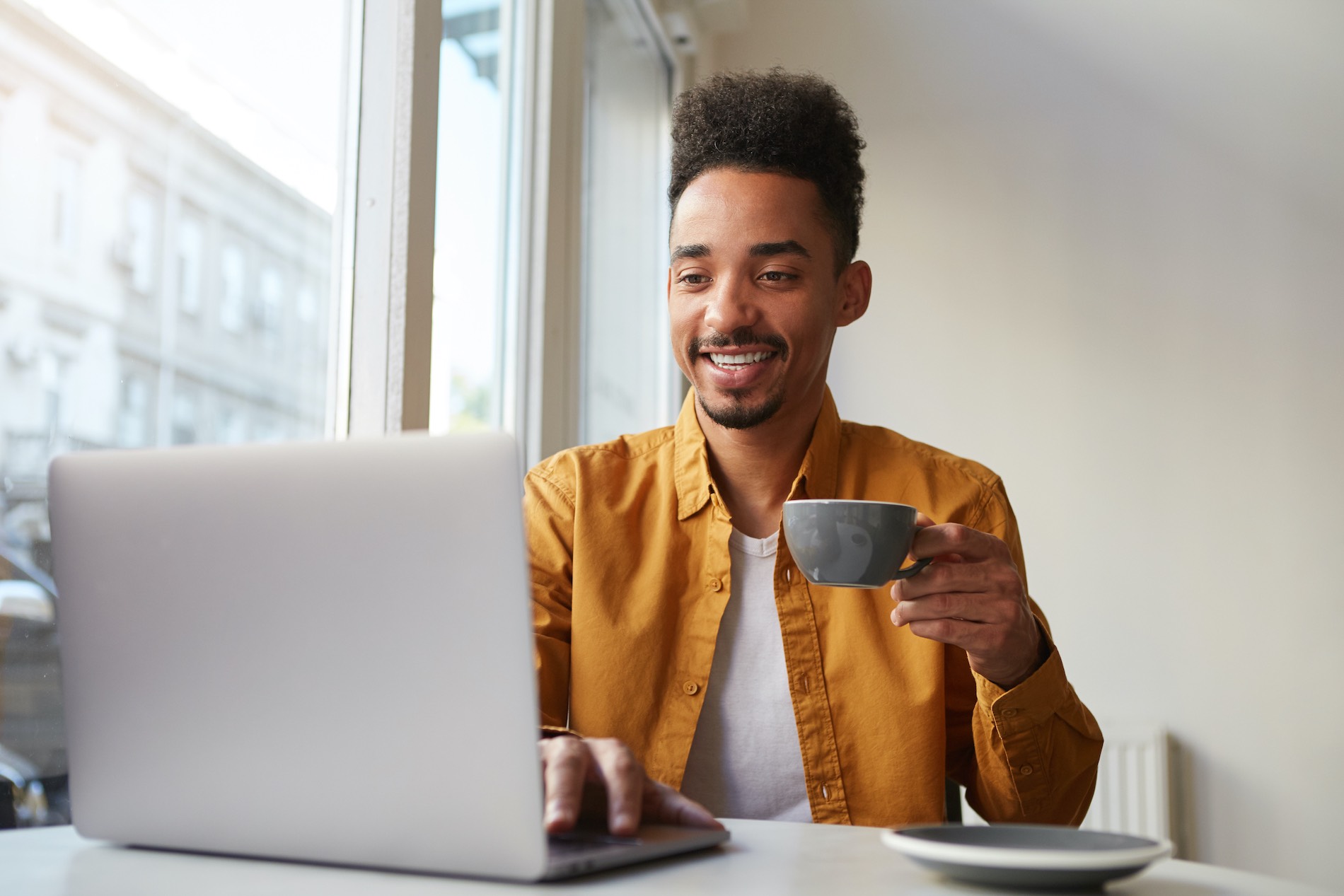 What are the 10 steps to create a website in WordPress?
1. Get a Domain Name
In order to own and publish your website, you need to attach a domain name to it.
A domain name is the primary unique URL that is associated with your website and that will always show at the top of the browser bar whenever a user is visiting your site.
Choosing your domain name is very important. Make sure it relates to your business name in some way, is memorable, and is easy to spell and type out.
After confirming that nobody else owns the domain name you want, you can go about purchasing (or more accurately, renting) it, and proceeding with the rest of your site setup.
Be cautious though – if you are purchasing a domain that was previously used by another party, you may inherit any penalties they picked up along the way, even if you didn't do anything wrong yourself.
Pro tip: the ideal domains end in ".com", but if the domain name you want is taken, try changing it to ".net" or another variation, the same way we've done by labelling our website ideamarketing.ca!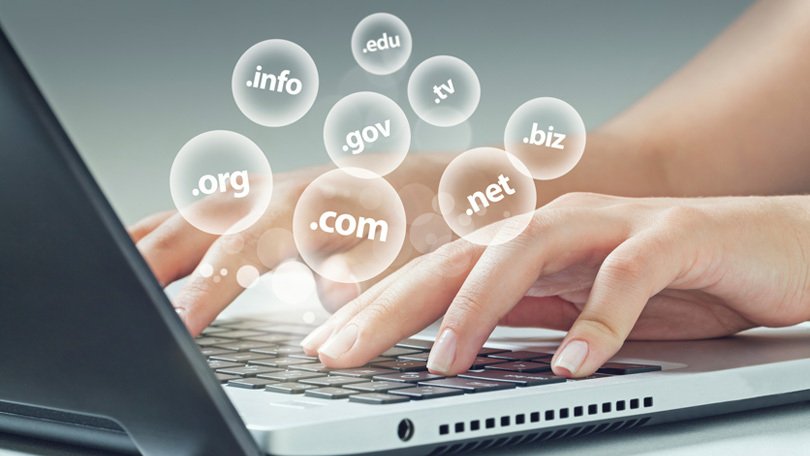 2. Set Up Site Hosting
As WordPress.org leaves website owners to deal with the management of their sites on their own, you will have to find a web hosting platform to independently handle your website.
There are a ton of hosting options out there, along with a wide variety of capabilities depending on your website's needs.
It's here that the costs of building a WordPress website will really start to become apparent, as though WordPress itself is free to use, there are other external cost factors to consider.
Most small businesses will opt for shared hosting, which is the cheaper option, but many also go for VPS hosting, which tends to be more reliable, though more expensive.
The choice is yours!
3. Install WordPress
After you have set up your domain and hosting, it's time to install the WordPress platform itself.
This is super easy to do, and many web hosting options actually take care of this step for you.
You can also access your website's WordPress editor via your browser at any time, by typing in "/wp-admin/" at the end of your domain name.

4. Choose a Theme or Custom Design
Now it's time to choose how your website is going to look.
There are two ways of designing with WordPress. You can choose between either custom built or template websites, and there are definitely pros and cons to both options.
Custom websites are built from scratch, and typically involve hiring a web designer to do the job as they take a lot more time, work, and technical skill. For these reasons, they are also typically much more expensive, though they do allow you to build the exact website your business needs down to the smallest detail.
The other option is to use pre-built templates, which are available from WordPress in the thousands. There are loads of free and premium themes to choose from, many of which are ready made for certain industries, which makes finding the perfect one easy. You will sacrifice a degree of customizability when using a template design, but there is no doubt that this is the simpler, quicker, and more affordable option.
You can change the theme of your WordPress website whenever you want through the admin dashboard.

5. Create Content
Now that you have your website mostly set up and ready to go, it's time to populate it with some content.
WordPress separates your content options into two types: posts and pages.
Posts are used as part of WordPress' blogging feature. These will be shareable articles which you can add to your site to draw in customers, spread your industry knowledge, and generally add some value to your user base when they visit.
Pages, on the other hand, are the web pages that are going to make up the structure of your website. If you don't know where to start with web page creation, our article on the 11 web pages every website should have should give you a solid foundation to build your website off.
Your pages should be your first priority as they tell your visitors who you are, what you do, and why they should choose you to conduct their business with. Use your brand voice and focus on client-centred language, and your pages will start selling your business in no time.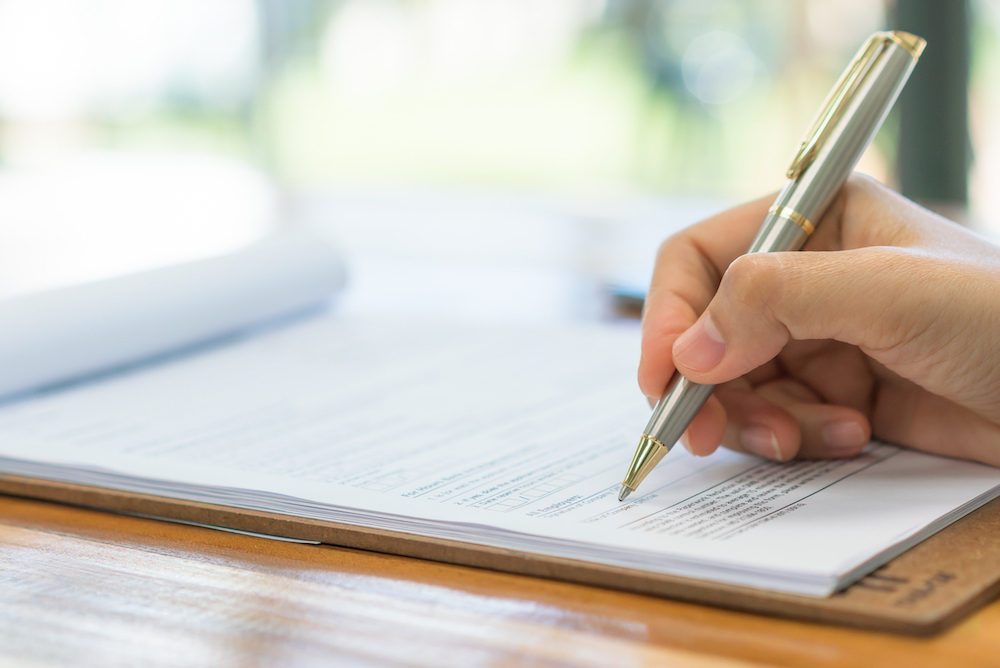 6. Install Plugins
Plugins are like external apps that add unique features and functions to your website, and the staggering 60,000 of them that have been created specifically for WordPress is one of the many reasons that the platform is so popular.
Plugins are where you can really amp up the customization of your website so that it meets both you and your customers' specific needs.
There is a plugin for every feature you'll ever need, from admin tools to image galleries to e-commerce capabilities, and the vast majority of them are free too! To help sort through all the noise, we've broken down our top 8 essential WordPress plugins to kickstart you on your customization journey.
Plugins can be installed quickly and easily through the WordPress admin dashboard.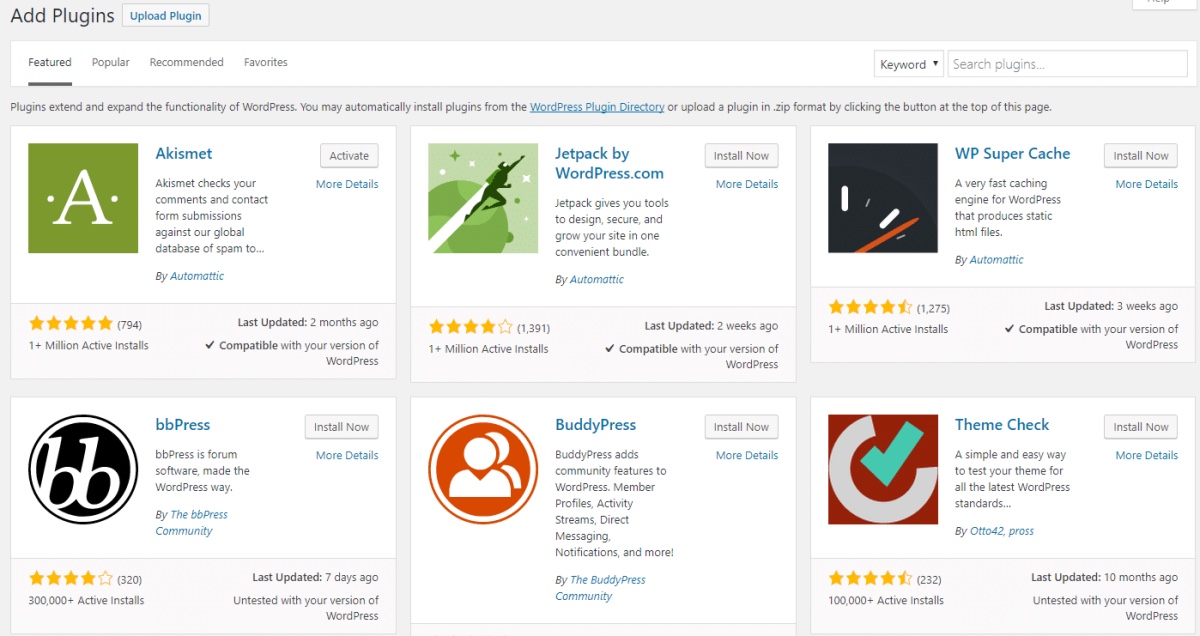 7. Set Up Navigation
With your pages written and plugins installed, you also need to tell WordPress how you want them displayed in your navigation menus.
Menus are vital as they are the way your users will be journeying around your site, so it's important to make them as clear and organized as possible.
Add menus under the "Appearance" tab in your WordPress admin dashboard, name them accordingly, and select the pages you want to appear under them as well as their order and where on your site you want them to be displayed.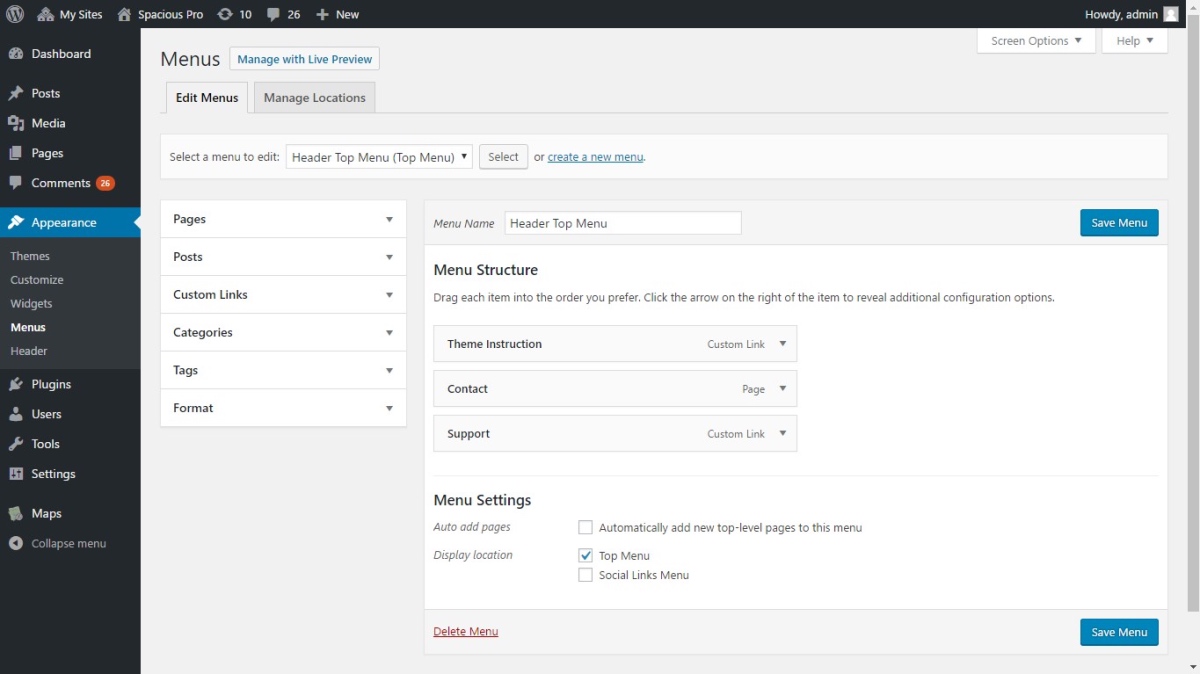 8. Publish Your Website
Every change or update to a piece of content on your website allows you to save it as a draft, or publish it directly to your site.
Once you are happy with all the primary components of your website, introduce yourself!
Hit publish, and then you can start to focus on fine-tuning the rest of your customer experience.
Remember, you can always make changes to anything on your website, whether it has already gone live or not. In fact, you should be constantly adding to your site to keep your content fresh and relevant, and to give your users a reason to keep coming back!
9. Focus on Marketing
Now that your WordPress website is online, it's time to get your new website noticed by the right people.
SEO (or search engine optimization) is a major part of online marketing, which helps to make your website as visible on the search engine results pages as possible.
WordPress is designed to make SEO as easy as can be, but there are also many additional plugins which can really take your efforts to the next level.
For a full walkthrough on how to make sure your website is fully search engine optimized, check out our ultimate SEO checklist to see that you've done everything you can to make your site search engine friendly.
Beyond SEO, make sure you are promoting your website wherever you can!
Cross-link your website with your social media platforms, and post any new web content you create onto your most important social media channels.
Engage with your audience and direct them to your website wherever you can to make sure they are interacting with you right where you need them to.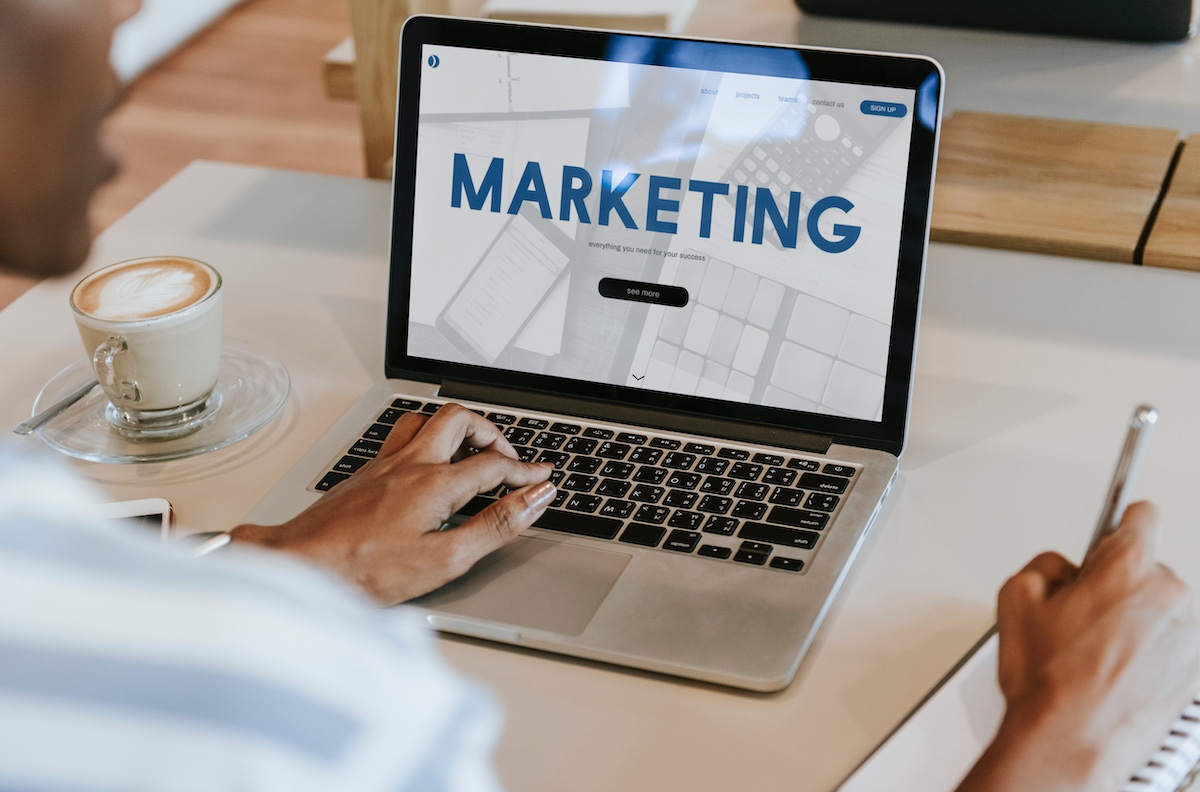 10. Backup Your Website
For as many reasons as we can count, it is vital to back up your site so that you don't lose all of the hard work you put into it for no reason.
Backups are especially useful for if your website crashes and your content gets lost, or you make a change that wasn't working and you want to go back to an older version.
In most cases, your web hosting platform will deal with the backup process, but there are some additional plugins which conduct safe, regular, and automated backups so that you never have to worry about your site ever again!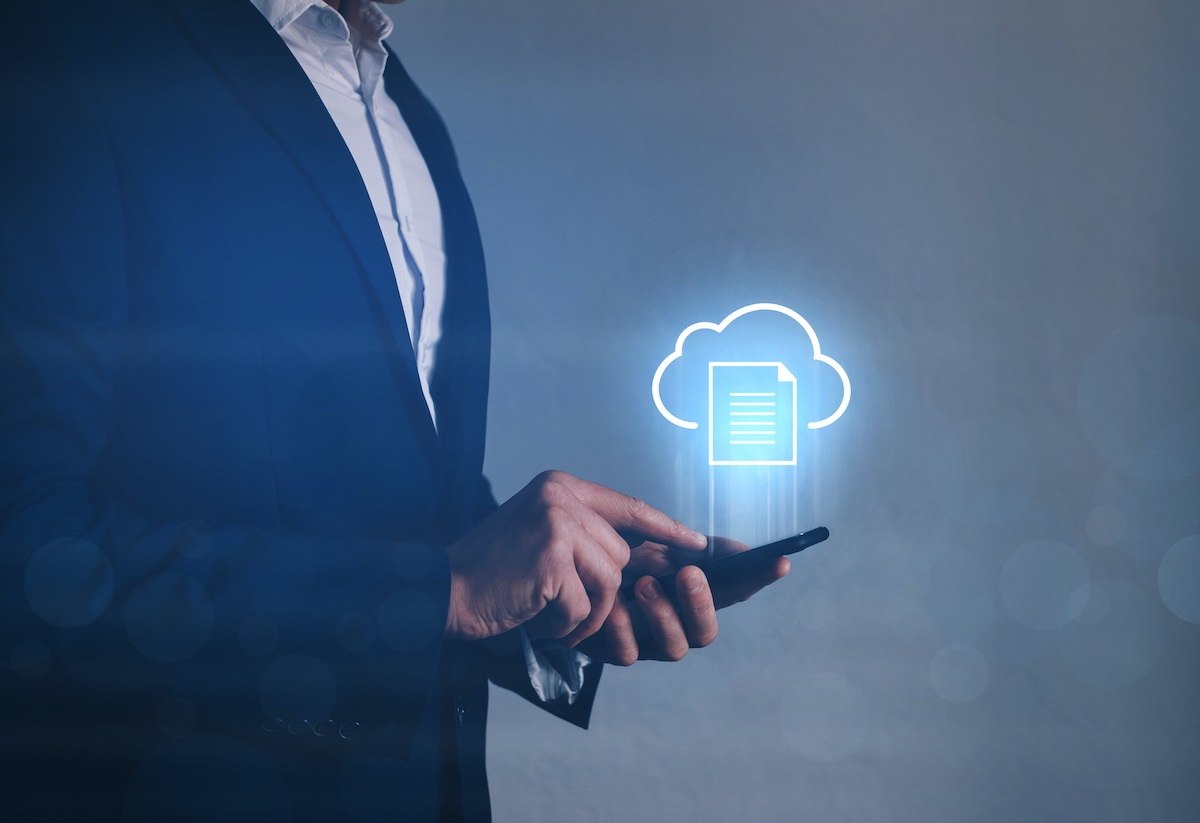 How to Build a WordPress Site From Scratch Summary
To sum up start by getting the domain, setting up the hosting, installing the wordpress,  your wordpress theme and all required plugins, adding your valuable content, setting up the website navigation and finally publishing the whole website. By following these ease steps you'll be able to create a professional and effective WordPress website all on your own.
Remember to consistently update your WordPress website to keep it running as smoothly as possible, and to always perform routine maintenance so that you are delivering the best user experience at all times.
Of course, WordPress as a platform takes time to master, and there will always be steps you can take to improve your web presence, but the most important thing is to stay consistent in your web efforts. Your visitors will thank you for it.
If you're looking for a WordPress website that is custom made just for your business, look no further. At Idea Marketing, WordPress Websites are our specialty, and we would love nothing more than to build one for your business. Contact us today for a free quote!